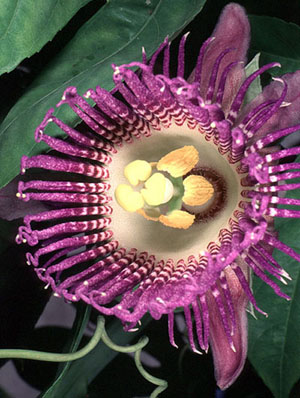 View Larger Image 113k

Photographer: J.M. MacDougal

Taxonomy: Tribe Paropsieae, Paropsia edulis.
This tribe includes 6 genera: Androsiphonia (1 sp.), Barteria (3), Paropsia (11), Paropsiopsis (7), Smeathmannia (2), and Viridivia (1). The tribe was previously placed in the family Flacourtiaceae, but is now considered a primitive branch of Passifloraceae. It is composed of shrubs and small trees from Africa with unlobed leaves and five to many stamens. Paropsia edulis, a tree from Madagascar, has edible fruits.