Christina M. Casado
Missouri Botanical Garden
University of Missouri- St. Louis, M.S. Candidate
Tufts University, B.S. 1994

Greetings! I am one of three graduate research assistants on the NSF funded PEET (Partnerships for Enhancing Expertise in Taxonomy) grant at the Missouri Botanical Garden. We are working collectively on a monograph of the pan-tropical moss genus Pilotrichella (Metioriaceae) a pendant epiphyte abundant in forest regions of Africa, South America and parts of the Caribbean. I am also a M.S. candidate currently enrolled in the Systematics, Ecology, and Evolution program at the University of Missouri - St. Louis.
My research interests are in floristic studies and biogeographical patterns in bryophyte populations, bryophyte ecology, and evolutionary biology. I have a keen interest in Florida (my home), thus many of my botanical interests focus on Florida and the surrounding islands.
My educational background and experience is in plant taxonomy and ecology, plant physiology and GIS mapping techniques.
(Photo: by J. Acorn, North Carolina,1999)
Current Projects
My thesis work is entitled " A Global Monograph of the Moss Genus Streptopogon Wils. in the Pottiaceae." The work is a revision based on morphological analysis of the species contained within the genus Streptopogon, as well as a morphological cladistic analysis of the group. Also included is a description and examination of the reproductive mechanisms found in the genus with emphasis on asexual reproductive structures. See the weblink for this information and a global distribution map of the taxon.
The Bryophytes of Archbold Biological Station, Florida USA
A checklist of the bryophytes of Archbold Biological Station in central Florida USA is provided. This checklist is representative of the taxa occurring within the central Florida region. .
The Moss Flora of Southern Florida
A preliminary list of the moss taxa occurring in South Florida and the Keys is provided. Soon to follow will be distribution maps and dichotomous keys to the species. (Presently under construction)
---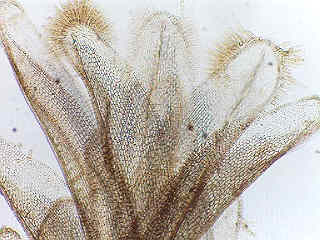 Hot List

Global Distribution of the Genera in the Pilotrichelloideae

The World According to Streptopogon

Hot Moss sites

How to Contact Christina

8000 SW 68 Terrace,

Miami, Florida 33143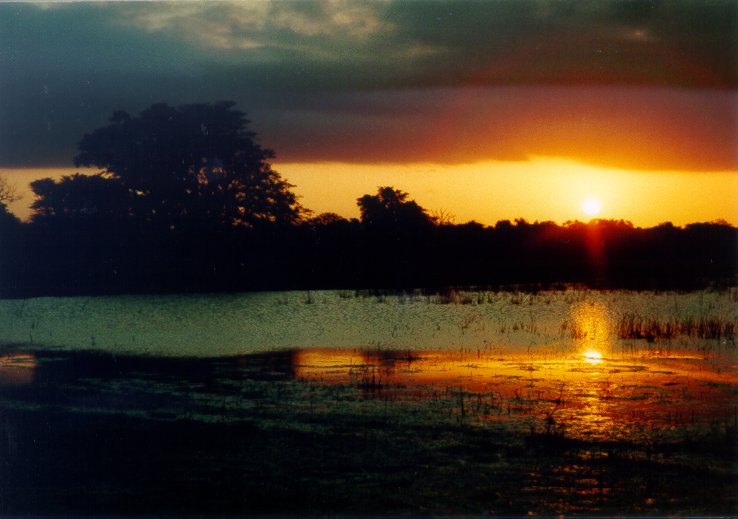 Biographical Information
I am originally from Miami, Florida, USA. In 1994, I completed a B.S. in Environmental Science at Tufts University, Medford, MA. I became interested in bryophyte systematics and ecology during the summer of 1996 working at Archbold Biological Station in Lake Placid, FL. A census of the bryophytes of Archbold Biological Station is being prepared for publication. I am also interested in the succession of bryophytes in fire climax communties in Florida. (Photo: D. Woods; South Africa 1998.)
I have been using GIS (Geographic Information System) technology for several years to organize and compile biological data. I believe this technology has many uses in biology and botany as well in the field of conservation worldwide. I am currently on the administrative board of the

Society for Conservation GIS an organization dedicated to promoting the use of GIS for conservation purposes and providing training and international networking for GIS users.

Last Revised: April 2000