Sculpture at the Missouri Botanical Garden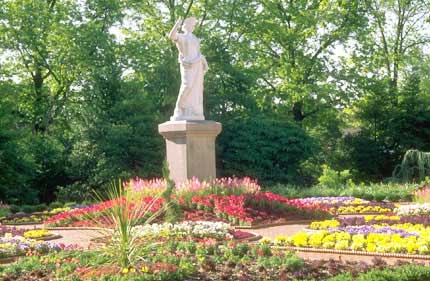 'Juno' (1885)
Marble, 84 x 32 x 22 inches
Installed in 1887 as a gift from Henry Shaw.

Artist:
Carlo Nicoli
Italian, 19th Century
Nicoli was associated with an American, Ross C. Adams, who wrote to Henry Shaw in 1883 soliciting the commission for the Columbus statue in Tower Grove Park. That project went to Ferdinand von Miller of Munich, but from Adams and Nicoli, Shaw ordered Juno and Victory and busts of Gounod and Verdi for the Music Pavilion in Tower Grove Park.

Location:
Kresko Family Victorian Garden